United States Dredging Services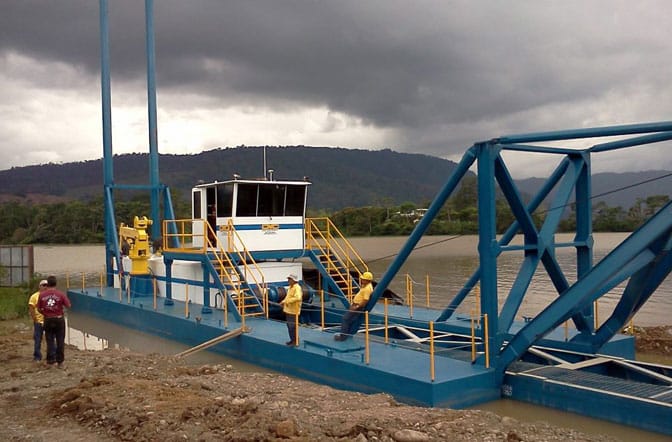 Dredging Services
Southern Dredging & Marine offers GPS equipped Hydraulic Cutterhead Suction Dredging as wells as Mechanical Dredging throughout the Southeastern portion of the United States to include Florida, Georgia, Carolinas, Alabama and Louisiana. We have our own accommodations we can bring and are very mobile.
Channels, Marinas and Harbors
We offer commercial and industrial dredging in the in the USA and can ship to your location with little notice.
Southern Dredging and Marine can remove silt or sand buidup in harbors, marinas, rivers or channels. We are available throughout the southern portion of the U.S. and can mobilize quickly. We offer dredging, geogtextile tubes and bags, breakwaters and hydrographic surveys. Call us today at 770-831-8111 to learn more about our services in the U.S.
Mechanical Dredging in the U.S.
Southern Dredging & Marine offers mechanical dredging to dig new harbors, marinas and channels, remove silt and sand buildup in channels and waterways. Navigational channels lose their depth from the deposit of silt and sand, creating navigational hazards.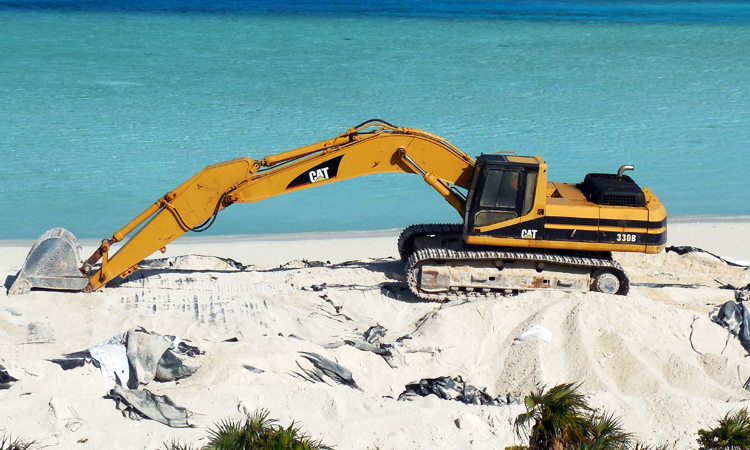 Dredging is needed every few years to remove the excess silt and sand. Alternatively, some marinas and ports might have been originally dredged to a depth that worked at the onset, but now they need to have deeper waters in their marina. USA dredging for Florida, Alabama, Carolinas, Georgia and Louisiana.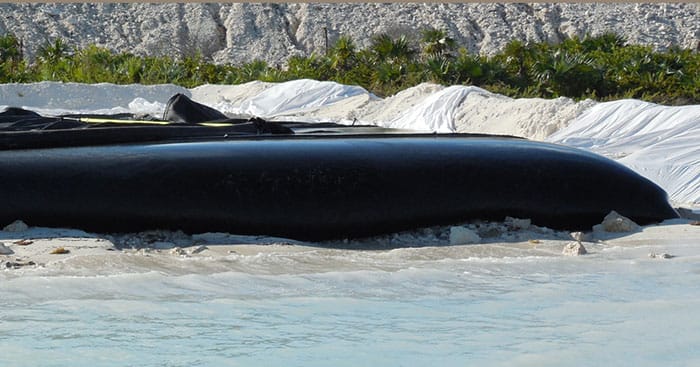 Geotextile Tubes Installation
We can pump the dredged spoils directly into geotextile tubes for no turbidity or for sand reuse in beaches and land reclamation. Call us today to learn more about our services at 770-831-8111. Services for Southeastern USA.
Geotextile Tubes & Bags
Much of the United States is regulated and controlled order to keep the our waterways beautiful and clean. One of the larger concerns of dredging is the damage it can cause to the environment including marine and aquatic life. Southern Dredging and Marine can provide dredging and provide solutions to keeping the environment clean and free of turbidity.
Controlling Turbidity
Pumping dredging spoils directly into GeoTextile Tubes in USA is a great solution to keep turbidity down. The dredging spoils are then contained in geotextile tubes instead of pumped back into the environment and the dewatered sand can be used to restore beaches. We use Turbidity Curtains or Booms to control turbiidty, as well as coagulants
Hydraulic vs Mechanical Dredging
The use of hydraulic cutterhead helps with turbidity as the spoils are pumped to other locations or geotextile bags. When using either hydraulic or mechanical dredging, Southern Dredging and Marine can use Turbidity Curtains to keep turbidity in control.
From time to time Southern Dredging & Marine will enter into a JV Partnernship with other contractor companies to expand our services offered for  a specific project. Our crew and subcontracgtors are thoroughly qualified and trained and abide by all our professionalism required of our employees.
Get a Quote For Your Project

Marine Dredging & Construction, Breakwaters, Beach Restoration, Geo Textiles Tubes