Dredging Marinas, Harbors, Rivers and Resorts in Belize
Choose Southern Dredging and Marine for your project Belize for reliable, competitive and professional dredging services in Belize. We will provide optimal solutions for all your project requirements. We use only the most advanced equipment for carrying out dredging services in Belize. Our dredges have GPS Dredging Systems to moniotor location and dredging depths, along with the quantity of spoils removed.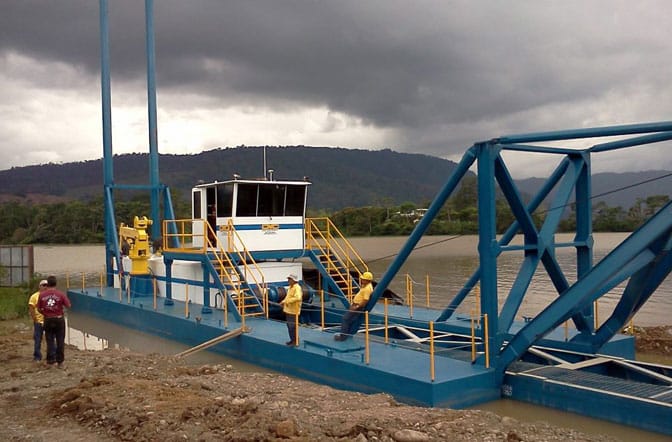 Mechanical and Hydraulic Dredging
Our Services
We offer dredging for storm water detention ponds, sediment removal, retention basin maintenance, ponds, reservoirs, lagoons, marinas and harbors in Belize.
Dredging
Dredging services in Belize refer to removal of sediment from water bodies to improve the depth and quality of the water. We offer the following professional dredging services to you in Belize.
Desilting
Whether it is desilting of a lake or lagoon in Belize or removal of large quantities of silt and sand at the harbor, we have the right equipment with GPS Dredging Systems to complete right.
Rivers and Lakes Dredging
Our rivers and lakes dredging services in Belize remove impurities, foreign objects, and aquatic vegetation to improve quality of water making it more beneficial for irrigation or recreation.
About Belize Dredging Services
Land Reclamation and Land Fill Services
We offer land reclamation services to support urban development in Belize. Our dredging services also encompass transport of the dredged aggregate like sand, stones and other material to areas in Belize where they can be used in land fill projects as well as for land elevation.
Other dredging services in Belize include shoreline dredging, maintenance dredging for harbors and ports, navigational dredging for safe passage of vessels and adding depth.
Harbors and Ports
We have equipment and expertise to construct world class ports and harbors in Belize as per the desired specifications and requirements. All our harbors have deep water channels so that ships and other vessels can pass easily.
Hydrographic Surveying
We use GPS enabled hydrographic surveying equipment to offer you the best and most reliable hydrographic surveying service in Belize.  Our hydrographic surveying services include:
Mapping Rivers & Coastlines
Having knowledge of rivers and coastlines in Belize enables ships to chart out their courses accurately and also helps them determine the best course to a particular destination.
Sub Bottom Profiling
Our sub bottom profiling service in Belize provides important underwater data such as presence of shoals, reefs and other objects and their location. This data, determined using GPS enabled hydrographic surveying equipment and highly advanced software is extremely reliable. Using this data, ships in Belize can plan out the safest course to their destination.
Geotextile Tubes
We use Geotextile tubes in the dredging process to pump the spoils from the discharge directly into the ports of the tubes. Then the geotextile tubes are dewatered rapidly. The dewatered silt and sand may then be used to renew Belize beaches or create new land. The geotextile tubes can also be filled with spoils, and placed in areas near the shoreline for breakwaters, and covered with conrete mattresses for armoring.
Marine Armour Block
Harbors, marinas, ports and coastlines in Belize need to be protected from the erosion and damage caused by wave action and storms. Our marine armour block services in Belize are solutions to protect your shoreline and other structures. Our marine armour block solutions include Xbloc, tetrapod and accropodes and filled geotextile tubes covered with concrete.
To learn more about our services call us at 770-831-8111. We can provide you with a cost effective quote based on your hydrographic surveys and engineering drawings or feasibility studies if you have them already, or help you with any stage of your project.
Marine Construction
We offer marine construction and breakwaters services in Belize. We provide following marine construction such as pile driving.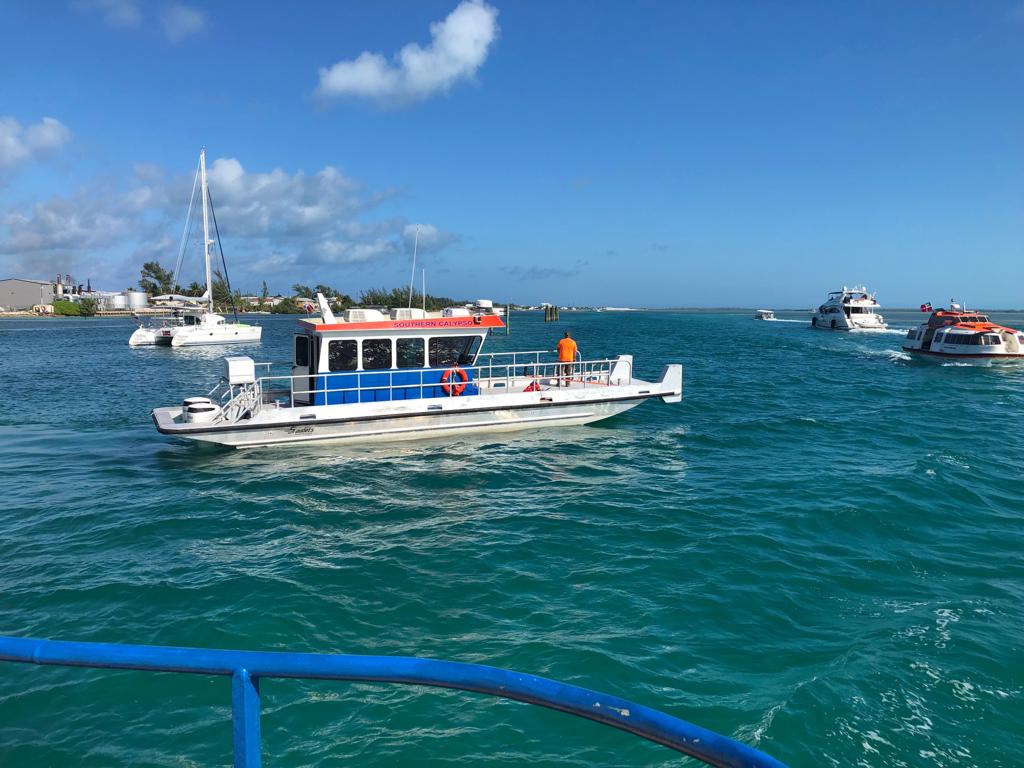 Pile Driving
We offer the best and most professional pile installation services in Belize. Whatever the pile requirement for your project, be it pipe piles, H piles, wood piles or cast piles, we can install them for you.  Our pile driving service in Belize refers to driving piles deep into the sand, where it offers foundation support for the structures on top.
Our other marine construction services in Belize include construction of breakwater, docks, jetties and piers. Contact us to learn more about these services.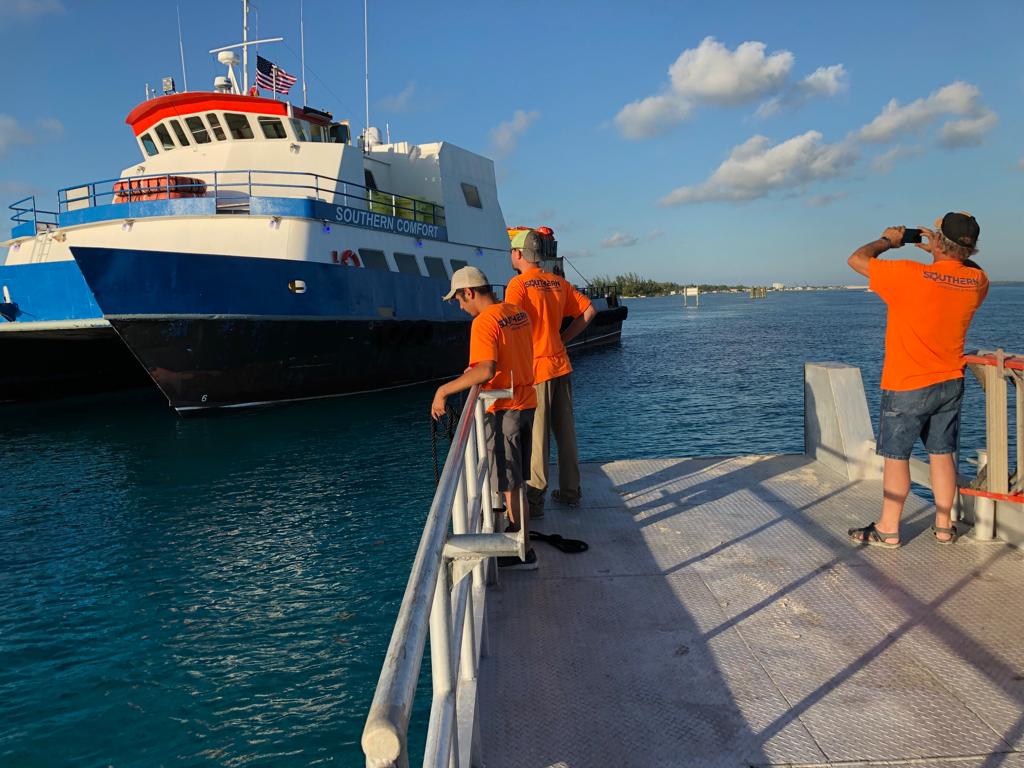 Southern Dredging & Marine can provide dredging services in remote locations. We bring our own crew accommodations boat as well as all the necessary equipment to work in undeveloped areas.
From time to time Southern Dredging & Marine will enter into a JV Partnernship with other contractor companies to expand our services offered for  a specific project. Our crew and subcontracgtors are thoroughly qualified and trained and abide by all our professionalism required of our employees.
Get a Quote For Your Project

Marine Dredging & Construction, Breakwaters, Beach Restoration, Geo Textiles Tubes