Anguilla Dredging Contractor
Anguilla Benefits of Dredging and Marine Services
 Our company, Southern Dredging and Marine offers a variety of dredging and marine services in Anguilla. We use state of the art dredges to ensure that all your dredging and marine projects are executed while maintaining the highest quality standards and adhering to the strict budget and time deadlines.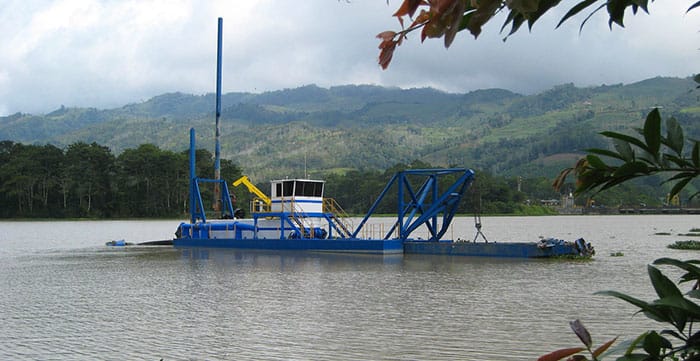 Anguilla Dredging Services in the Caribbean
Anguilla Dredging is an activity that is extremely beneficial to world commerce as well as the environment.
Anguilla Dredging enables to deepen inland waterways and channels that facilitate easier navigation for vessels transporting goods between different countries throughout the world.
Dredging also promotes recreational boating by deepening Anguilla ponds and lakes and allowing easy access for larger boats.
Dredging in Anguilla is an important activity essential for land reclamation and construction as the dredged/ excavated material is used for this purpose.
Dredging also helps improve the environment by removal of industrial toxins from water bodies as well as restoration of natural water based ecosystems in Anguilla.
Anguilla Dredging and Marine Benefits
We comiit regular Anguilla maintenance checks on our dredges and upgrade equipment regularly. All our operations personnel are highly trained mechanics who undergo hands on training on the equipment and are well versed with operational standards and safety standards.
We have a wide range of Anguilla dredges including suction dredges, bucket dredges and others. This enables us to choose just the right equipment for your project to ensure optimal results.
We are an environment friendly company and ensure that our dredging and marine processes do not in any way adversely impact the environment.
We offer the following Anguilla dredging and marine services for the benefit of our clients.
Anguilla Dredging
Our Dredging Services include the following:
Anguilla Dewatering / Desilting
Dewatering and desilting services are essential for clients in Anguilla who wish to recover solids from the river bed and / or other water bodies. We use our specialized dredges to remove material from ponds, lakes, dams etc and pump them to holding areas where they are dewatered to recover the solids.
Anguilla Shoreline Dredging
Our shoreline dredging Anguilla involves restoration of the shorelines and beaches that have lost their sand and other components due to erosion and storm effects. We also offer dredging services for dams, channels, inland waterways and land reclamation. Contact us for more information on these services.
Hydrographic Survey
We are aware of the significant Anguilla role hydrographic surveying plays in the safety of navigational vessels. We use the state of the art GPS enabled equipment and software that guarantee the reliability and accuracy of our hydrographic survey data. We offer mapping rivers and coastal shorelines and Sub Bottom Profiling.
Anguilla Marine Construction
We offer a range of marine construction services in Anguilla including harbor and dock construction, construction of sea walls and other bank stabilization structures. We specialize in pile driving services. Pile driving equipment includes diesel hammer, hydraulic hammer and vibratory pile driver, which enables us to choose the right equipment for your marine construction project.
Geotextile Tubes
In Anguilla, Southern Dredging and Marine offers the most efficient sludge dewatering process in Anguilla, using our patented, high resistance geotextile tubes and bags. The geotextile tubes find application in our dredging operations too for transport of excavated material to the appropriate site. Our geotextile tubes are made of environment friendly polymers reaffirming our commitment to the environment.
Breakwaters
Breakwaters can be made of rubble mound, rip rap and even geotextule tubes. If using dredging spoils to fill geotextile tubes, we recommend armoring the tubes with concrete mattresses. For other solutions, we offer marine armour block solutions in Anguilla includes Xblocs, Bolos, Tetrapods and Accropodes to protect your marine structures from the effects of the oncoming waves.
Our Dredging Services for Anguilla include Marinas, Lakes & Rivers, Docks & Piers, Canals & Water Ways, Retention Ponds, Ocean Harbors, Island Development, Lagoons, Reservoirs and Channels.
From time to time Southern Dredging & Marine will enter into a JV Partnernship with other contractor companies to expand our services offered for  a specific project. Our crew and subcontracgtors are thoroughly qualified and trained and abide by all our professionalism required of our employees.
Get a Quote For Your Project

Marine Dredging & Construction, Breakwaters, Beach Restoration, Geo Textiles Tubes