Hydrographic Surveying Contractors
Our dredging and hydrographic survey services are provided throughout Florida, Georgia, the Carolinas, Alabama and Louisiana, as well as the Bahamas and Exumas, and the Caribbean Islands including Dominican Republic, Cayman Islands, Trinidad & Tobago, St. Lucia, Barbados, Antigua, Anguilla, Aruba, Martinique, Grenada and Guadeloupe.  Call us for more information at 770-831-8111 or email us about your next project up for bid.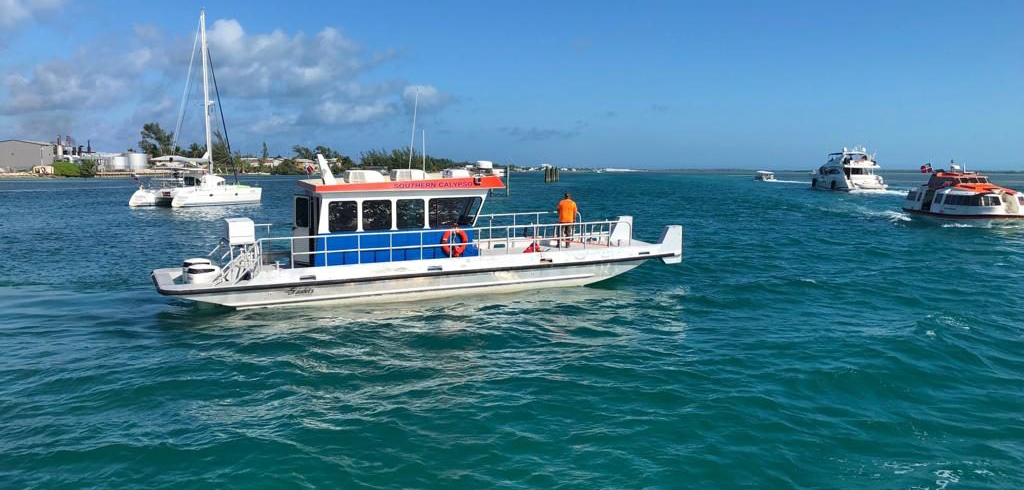 Geological Hydrographic & Biometric Surveys
Southern Dredging & Marine offers professional Hyrdrographic Surveying for Florida,  Georgia, Carolinas, Louisiana, Alabama, The Bahamas and Exumas annd the Caribbean Islands.
Hydrographic surveys are used for lakes, streams, rivers, harbors, and coastal projects. Many dredging projects require environmental planning by accurately mapping the existing water depths (hydrography) and sediment depths (sub-bottom profiling) to accurate gauge the specific areas and volumes of sediment to be dredged.
Projects include baseline shoreline assessment, erosion control, channel deepening design, and GeoTube solutions. Southern Dredging & Marine offers state-of-the-art electronic equipment for hydrographic surveying:
Differential Global Positioning Systems for accurate horizontal positioning

Trimble GPS units are interfaced with Innerspace Model 448 and 455 and Reson NaviSound Model 210 digital recording Fathometers

Pentium lap-top computers running "HyPack" software for fully integrated real-time hydrographic data collection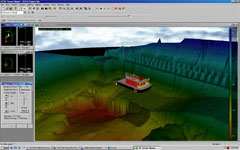 We offer dredging services to reclaim navigable waterways such as lakes, rivers, harbors and other marine environments, or to restore drainage by the use of environmental planning and sediment testing services which includes precision hydrographic mapping of the depths and sub-bottom profiling of the waterway as well as determining the sediment structure and depth, and the volume of material needed to be dredged with the use of GPS hyrdrographic equipment. This equipment accurately maps the sub-bottom profile, supplying details such water depths.
It also maps contours, depth and volume of sediment. This information is vital to the accurate planning of dredging. This information is also sometimes necessary to obtain the necessary permits for dredging the waterway.
Utilizing hyrdrographic survey-grade software with echo sounder, can measure the depth of the water to extreme accuracy in real-time GPS along a grid, with the 3-D software capturing the sub-bottom contours. Using a dual-frequency echo sounder, we can collect both water depth and sediment depth providing 3-D and cross-sectional views.
Our services also include multi-beam sonar for further accuracy and a more detailed survey is needed, providing accurate and detailed multibeam-sidescan surveying by completely parsing the substrate with a continuous array of sonar beams.  This creates very exacting 3-D renditions of the bathymetry and underwater features, which can then be exported into PDF,  CAD, JPG or GIS formats for viewing and manipulation. We operate in Florida, Georgia, Alabama, North and South Carolina, Louisiana, The Bahamas and Exumas and the Caribbean.
Southern Dredging & Marine offers Hydrographic Surveying for pre-dredging and post-dredging projects in Florida, Alabama, Louisiana, Carolinas, Georgia, The Bahamas and Exumas and the Caribbean Islands. 770-831-8111.
Get a Quote For Your Project

Marine Dredging & Construction, Breakwaters, Beach Restoration, Geo Textiles Tubes