Dredging services for the Southeastern USA, The Bahamas and the Caribbean Region.
Southern Dredging & Marine
Serving the Southeastern U.S., The Bahamas and the Caribbean
Video by Robert Neece Cummings
Find out more about how Southern Dredging and Marine can help you with your next project.
Call us today at 770-831-8111.
Hydraulic & Mechanical Dredging
Southern Dredging & Marine offers harbor, channel and marina dredging to improve navigation by removing excess silt and sand buildup, and deepen waterways, or to create new marinas and harbors in virgin areas to meet your specific requirements.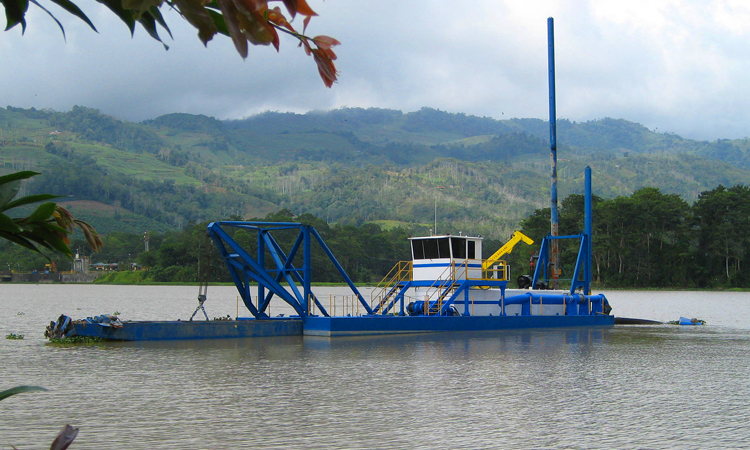 Dredging channels, lakes, rivers, marinas, harbors, lagoons, ponds and more. Dredging Services offered in Florida, Louisiana, Alabama, Georgia, Carolinas, The Bahamas, Abaco and throughtout the Caribbean region. Call 770-831-8111 about your project.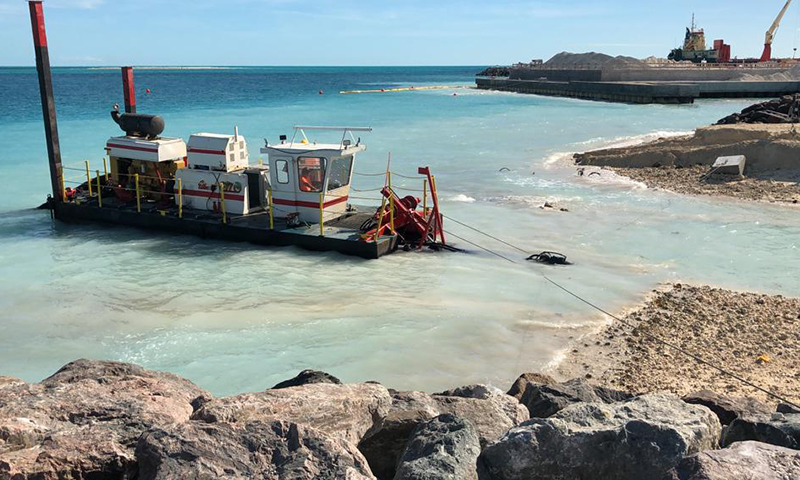 Mechanical Dredging
We use excavators, on shoreline or on a barge, equipped with GPS Dredging software to monitor track sediment removal. Specialty cutting tools can be added for rapid dredging of hard rock, coral or other solid materials.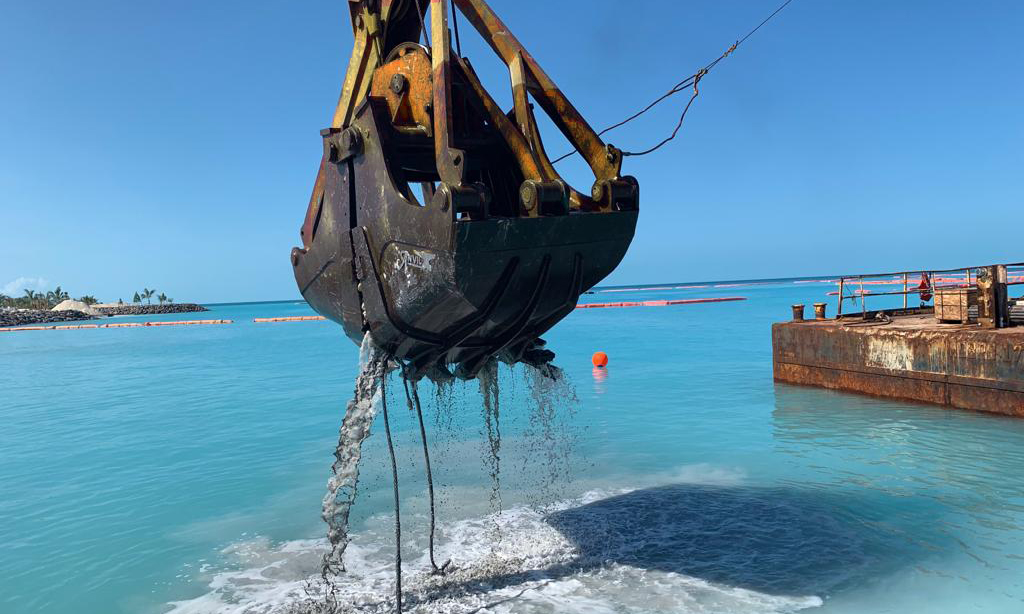 Hydraulic Dredging
We use hydraulic cutterhead suction dredges equipped with spuds for dredging virgin rock and ocean bottom and that are equipped with GPS tracking and sediment removal monitoring software systems. Our highly efficient cutterhead suction dredges create less turbidity and can be coupled with GeoTextile Tubes for maximum turbidity control.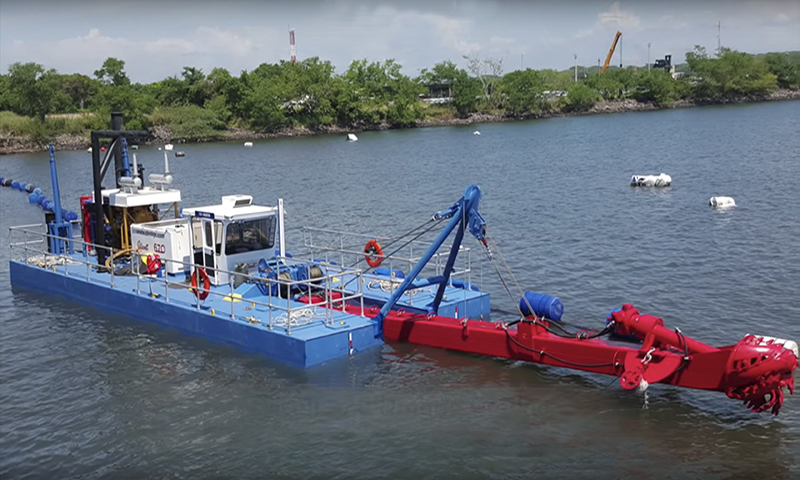 Turbidity Control
Maintaining proper turbidity control is a great concern to most dredging projects. We have been very successful in leading edge techniques to keep turbidity at a minimum. We begin any dredging job by fusing HDPE pipe and connecting to the dredge discharge to pump the spoils to the designated area or geotubes.
Beach Restoration & Land Reclamation
Beach restoration and renourishment
can be accomplished by applying sand directly from the dredge discharge or from filling geotextile tubes directly from the dredge discharge The geotubes are then left to dewater, cut open and the sand dispersed.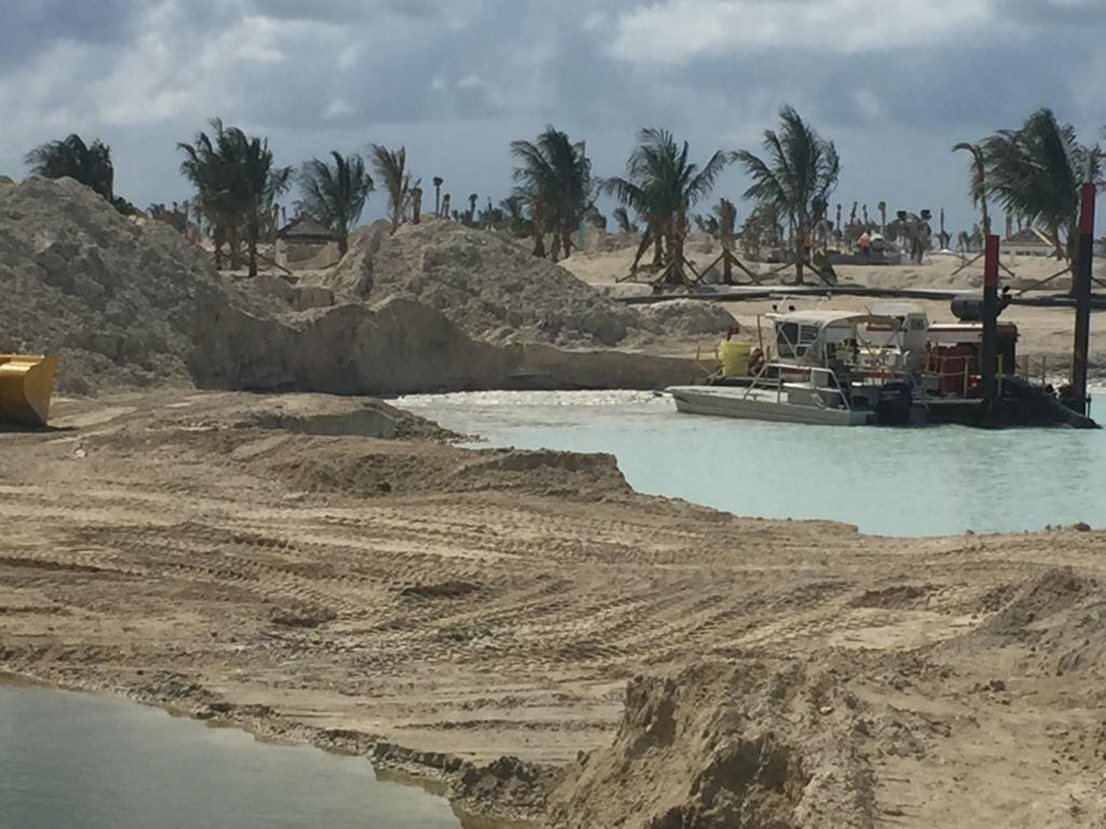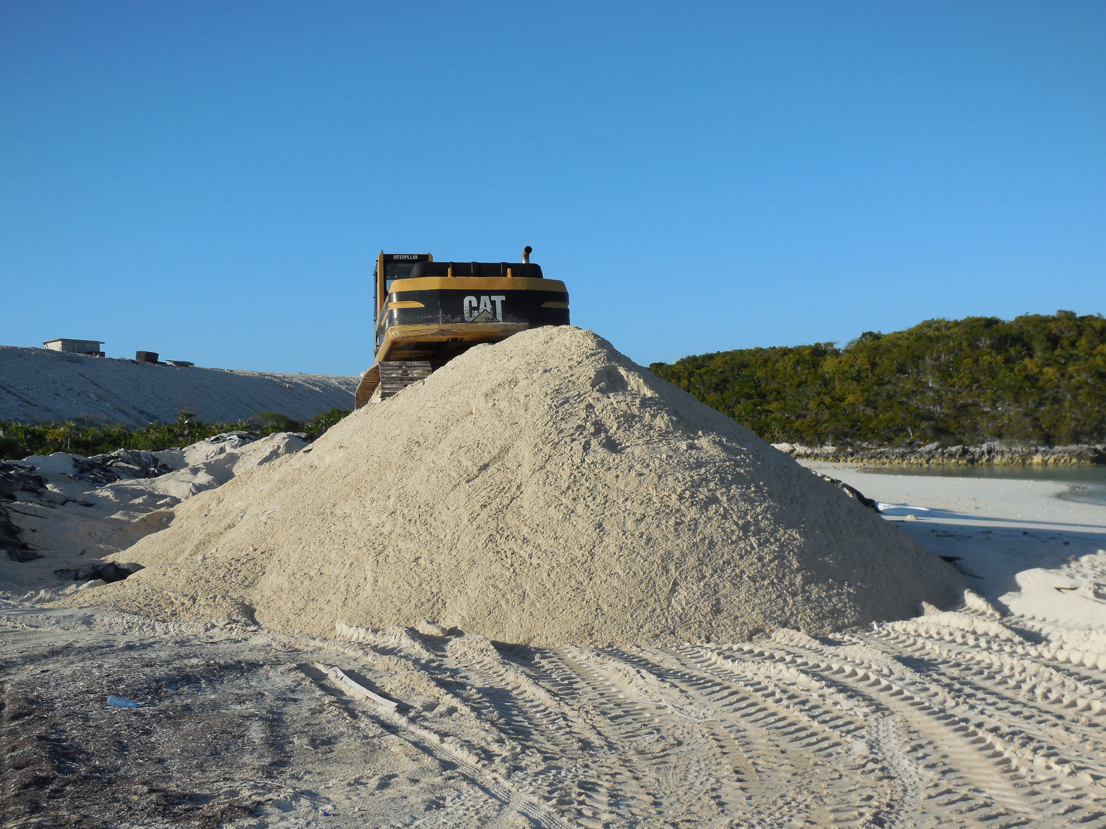 Southern Dredging & Marine is ready to mobilize to your project location and can bring all the necessary equipment
The Southern Comfort is our
floating accommodation boa
t for the crew with all the amenities of home designed for remote locations.
Call Southern Dredging & Marine for a comprehensive quote and methodology report on your next development project. We can provide all the necessary equipment to your location rapidly. We can also provide consulting services to help you determine the best methods needed to develop your property.
Contact us about your upcoming project to learn how we might be able to assist you.
Get a Quote For Your Project

Marine Dredging & Construction, Breakwaters, Beach Restoration, Geo Textiles Tubes