Suriname Dredging Services
Dredging in the Suriname
Southern Dredging and Marine can take care of all your dredging, destiling and sediment removal requirements in Suriname. We are a leading company in The Caribbean for hydraulic or mechanical dredging. We have the a experienced staff and crew, and the right equipment, to get your dredging project done in the on time.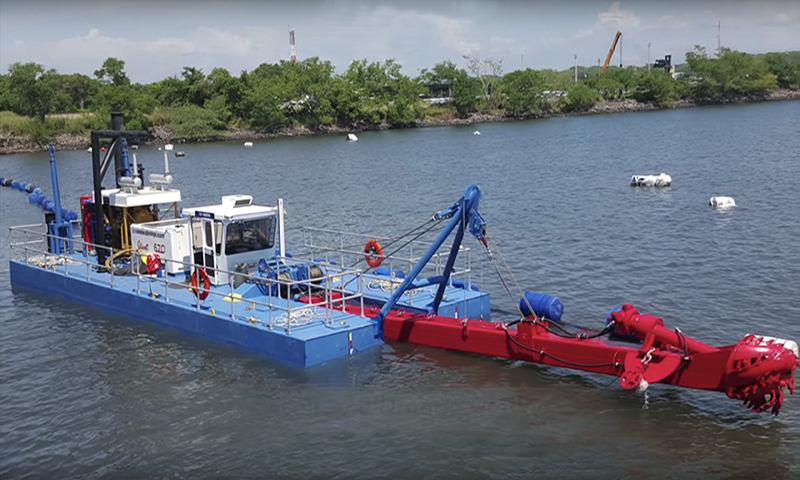 Commercial Dredging
Southern Dredging and Marine is a mobile dredging company ready to mobilize to your location and next project in the Suriname in the Caribbean. We can bring hydraulic cutterhead suction dredges or mechanical dredges loaded on a barge, all with GPS Dredging Software to monitor the depth of dredging and the amount of sediment removed. We can work in remote areas, we will bring our crew accommodations boat man camp and all the necessary auxiliary equipment such as crew boats, dredge tenders, wheel loaders, excavators, bulldozers, telehandler, coagulant injectors and more.
We can provide services for dewatering and sludge, sediment and silt removal projects that you may need in Suriname. We offer short and long term dredging services and are dedicated to providing environmentally sound solutions to all turbidity and environmental issues.
We offer dredging to create a new or improved harbors, channels, marinas and can reuse dredge spoils to renew Suriname beaches or create new land.
Hydraulic & Mechanical Dredging
Deepening Channels and Marinas
Creating new waterways
Southern Dredging & Marine
Restoration Beaches in the Suriname
Our services include adding beach sand recovered from dredging. Our dredges can be used to pump sand and dredge discharge on land to create new land or restore coastal areas eroded or storm damages in Suriname.
Navigational Dredging in Suriname
We offer dredging in the Suriname to deepen channels and waterways which improves navigation. Navigational dredging in The Suriname is commonly used in harbors, ports and shipping channels as a way to maintain the waterways, so that large vessels and container ships can pass. It is necessary to have Maintenance Dredging to remove sediment in most navigable waterway.
From time to time Southern Dredging & Marine will enter into a JV Partnernship with other contractor companies to expand our services offered for  a specific project. Our crew and subcontracgtors are thoroughly qualified and trained and abide by all our professionalism required of our employees.
Get a Quote For Your Project

Marine Dredging & Construction, Breakwaters, Beach Restoration, Geo Textiles Tubes