About Us
Dredging & Marine Contractors for Florida, Georgia, the Carolinas, Alabama, Louisiana, all of The Bahamas including Nassau and Exhumas, as well as all of the Caribbean Region.
Dredging in the Southeastern United States, Bahamas and the Caribbean Islands
Southern Dredging & Marine is based out of Atlanta, Georgia and is available for dredging and marine projects in USA including Florida, Alabama, Louisiana, the Carolinas, Georgia. We also provide services for all of the Bahamas such as the Exhumas and Nassau, as well as the entire Caribbean Islands. Call us for more information at 770-831-8111 or email us about your next project up for bid.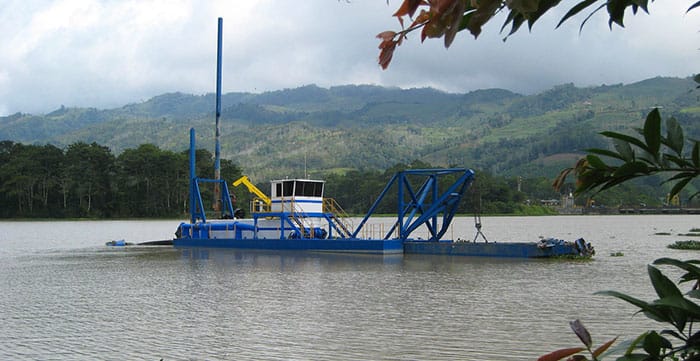 The Southern Calypso flat deck work boat assists Southern Dredging project in The Bahamas.
Our Goals
We strive to offer our clients professional dredging and marine services utilizing our highly trained, expert staff members and sub contractors, completing our projects within the time frame expected. Many of our projects come to us by word of mouth, and we value our reputation, performing to the highest standards.
Dredging & Marine Services Offered
Southern Dredging & Marine performs Dredging contractors consulting services thoughout Caribbean Islands, Dewatering and Desilting for the Oil and Gas Petrochemical Industry, Marinas and Harbors, River Dredging Projects, Channel Dredging and other projects trelated o the Dredging, Dewatering and Desilting projects. This includes, but is not limited to:
Waterways Deepening
Silt and Sludge Removal
Rivers, Lakes and Pond Dredging
Turnkey Projects
Southern Dredging & Marine provides dredging for inland waterways and coastal shorelines. Our GPS guided dredges record the amount of spoils removed. We can dredge and relocate the spoils or discharge directly into geotextile tubes for dewatering, building sand beaches or create geotube breakwaters.  We also install floating cement breakwaters or rubble mound breakwaters. Contact us at 770-831-8111 or email us. Our services are offered throughout Florida and SE USA, Bahamas and the Caibbean.
Environmental Protection
Southern Dredging & Marine is committed to the  protection and preservation of the environment. We will work directly with your engineers to ensure little or no turbidity to the surrounding areas caused by dredging.
Turbidity is controlled by geotextile tubes, turbidity curtains and silt remidiation methods. We have been successful in passing turbidity allowances from the Bahamian government in situations that normally would have been difficult.
Highly Trained Crew
Our management, supervisors and operators are highly skilled and experienced in all aspects of the dredging, dewatering and desilting industry which includes equipment operation, mechanics, welding, electrical and more. We keep an eye on the industry and continually upgrade both our knowledge and equipment to stay as a premier service provider in industry. Our services for Southern Dredging & Marine are offered throughout the southeastern portion of the United States including Florida, Louisiana and Alabama, The Bahamas and the Caribbean Islands.
From time to time, Southern Dredging & Marine will enter into a JV Partnership with other contractor companies to expand our services offered for  a specific project. Our crew and subcontractors are thoroughly qualified and trained and abide by all our professionalism required of our employees.
Get a Quote For Your Project

Marine Dredging & Construction, Breakwaters, Beach Restoration, Geo Textiles Tubes