Andros Bahamas Dredging
& Marine Services
Southern Dredging & Marine offers Dredging in Andros Island, Bahamas
Southern Dredging and Marine offers dredging services throughout Andros Island. We provide harbor and marine deepening for better navigation, channel cutting, reservoir maintenance and dredging for ponds, lagoons, shorelines and rivers.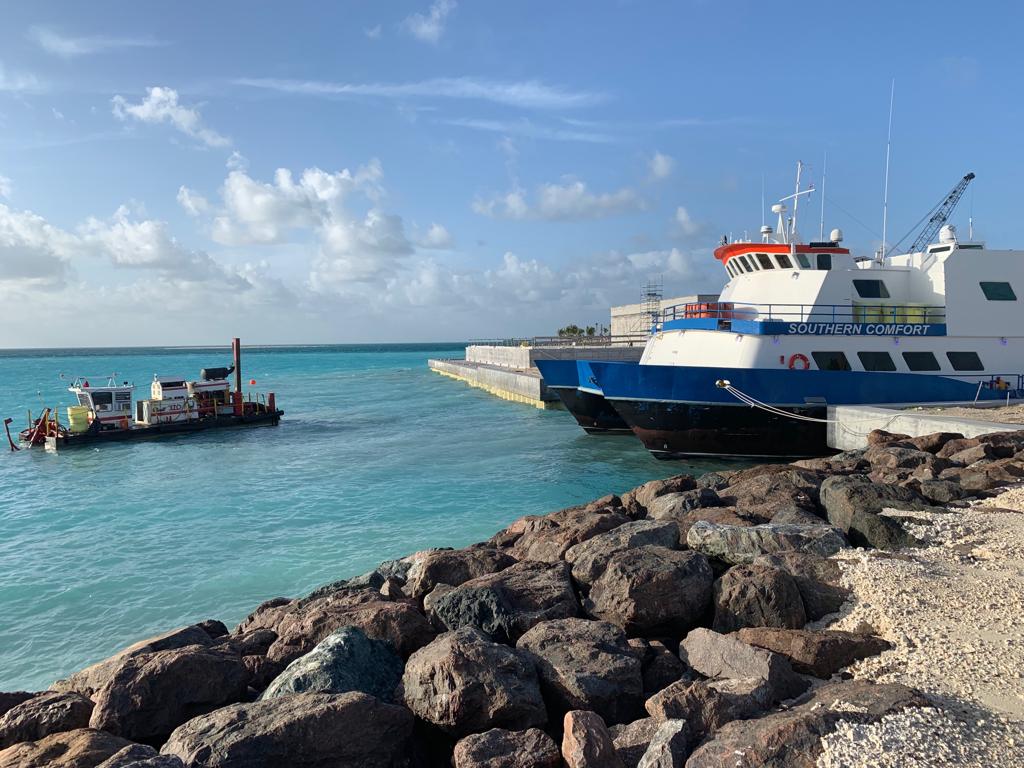 Call Southern Dredging & Marine for hydraulic and mechanical dredging in the Bahamas.
Marine Dredging entails digging and removing sediment, sand and silt from beneath the waters surface. The dredged spoils can be used for construction and maintenance of waterways, beach reclamation or restoration and new land creation. The spoils can also be pumped into geotextile tubes for dewatering. Sand can be transported to other locations or even sold. Dredging sediment and soil can be also used in various products such as sand and gravel that is used in concrete mixtures.
Andros Islands Areas
Andros Islands is the larges island in the Bahamas and has hundreds of small islands and cays connected by mangroves, estuaries and tidal swamplands having three major islands: North Andros,  Mangrove Cay and South Andros.
We provide
dredging services
for your next dredging project in Andros Island. We can also removal toxins, desilt lagoons, rivers and ponds in Andros Bahamaas. Dredging includes land reclamation, sludge and settlement removal, channel deepening, revitalizing marinas, maintaing reservoirs, extending waterways, harbors and ports and inland waterways as well as beach restoration and renewal.
Andros Townships
 Fresh Creek, Cargill Creek, The Bluff, Long Bay Cays, Kemps Bay, Deep Creek, Staniard Creek, Andros Town, Nicholls Town, Congo Town, Stafford Creek
Hyraulic Dredging
Channel Deepening
Maintenance for Lakes & Rivers
Sediment Removal
Mechanical Excavator Dredging
Excavator with Dredge Pump
GPS spoils tracking
Reservoirs and Lagoons
Land Reclamation
Hydrographic Surveys
About Andros Island Dredging Services
Geo Textile Tubes Installation and Use
Dredging with environmentally friendly geotextile tubes or bags for solids recovery and dewatering in Bahamas in Andros Island is the smart solution to minimizing turbidity while dredging. The tubes can also be used for sediment removal, shoreline protection, breakwaters and groynes.
Bahamas Marine Construction
Contact us about any marine construction services in Andros and the Bahamas for the following:
Marine Dredging for Marinas, Harbors or Ports
Silt Control, Turbidity Issues
River, Lagoons and Pond Dredging
Pile Driving
Breakwaters
Andros Hydrographic Surveys
We offer state-of-the-art GPS enabled hydrographic surveying in Andros. Our services include hydrographic surveys for dredging projects to determine water and sediment depth as well as tracking sediment removal. We also offer River and Coastline Mapping and Sub Bottom Profiling to determine the water and sediment depth in the Bahamas.
To learn more about our services call us at 770-831-8111. We can provide you with a cost effective quote based on your hydrographic surveys and engineering drawings or feasibility studies if you have them already, or help you with any stage of your project.
From time to time Southern Dredging & Marine will enter into a JV Partnernship with other contractor companies to expand our services offered for  a specific project. Our crew and subcontracgtors are thoroughly qualified and trained and abide by all our professionalism required of our employees.
Get a Quote For Your Project

Marine Dredging & Construction, Breakwaters, Beach Restoration, Geo Textiles Tubes