Antigua Dredging Contractor
Antigua Dredging and Marine Contractor Services
Southern Dredging and Marine offers professional hydraulic and mechanical dredging services in Anguilla. We will work with you on your project to ensure we bring the right equipment required by your job and location. We can work with your engineers to help plan the proper methodology needed to make the job successful.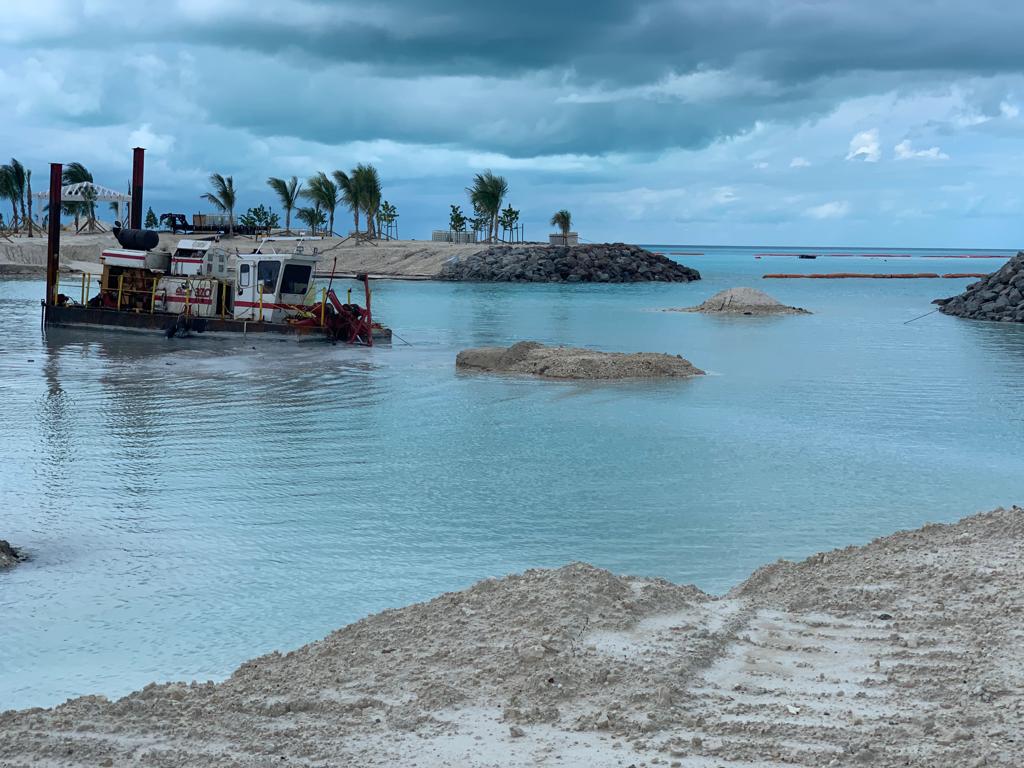 Antigua Dredging Contractors
Southern Dredging & Marine offers Dredging and Sediment Removal for the Antigua for Commercial and Industrial Dredging projects in Antigua.
Southern Dredging & Marine provides commercial or industrial dredging for projects in the island of Antigua. We offer various size dredges to accommodate different dredging projects that can reach the proper depths for silt or sediment removal. We can dredge channels to deepen harbors or marinas to safely allow vessell traffic safe navigation. Our dredging equipment is fully transportable and can relocated to your project in Antigua. Our professional staff and crew are highly experienced, our project managers will assure meeting your deadlines.
We will also meet your safety and regulatory compliance requirements. Southern Dredging & Marine can manage your Antigua dredging project to include Desilting, Land Reclamation, Toxins Removal, Dredging & Sediment Removal, Sludge or Settlement Dewatering, Marina or Harbor Clearing, Erosion and Shoreline Protection, Environmental Dredging, Maintenance Dredging, Aquatic Vegetation Removal plus more. Southern Dredging & Marine has the engineers, equipment and experience to get the dredging job done in Antigua no matter how much sediment needs to be removed. Contact us for a free estimate on your next project at 770-831-8111.
Hydrographic Surveying in Antigua
Southern Dredging & Marine uses GPS enabled hydrographic surveying equipment and can provide comprehensive hydrographic surveying in the Antigua and other regions of the Caribbean.  Most dredging projects require hydrographic surveys prior to dredging to determine water and sediment depth, and sediment content, and a second one once the dredging has been completed to verify the amount of sediment dredged. River and Coastline Mapping will enable ships to safely charter courses in the Antigua.
Offering Marine Dredging & Dewatering for Antigua
Our marine dredging services in the Antigua include maintenance, land reclamation services, channel deepening and more. Contact us for a free quote on these services at 770-831-8111.
Geo Textile Tubes & Bags Design and Installation
GeoTextile tubes and bags are cost effective, eco-friendly and easy to install. They provide solutions for solids recovery, dewatering and waste for your dredging projects in Antigua. Geotextile tubes are used to create breakwaters in water fifteen feet or less, and can help create solutions for shoreline erosion control.
Southern Dredging & Marine can build marinas or shoreline breakwaters out of rubble mound, rip rap or geotextile tubes filled with dredge spoils and armoured with concrete mattresses.
We offer Dredging Services in Antigua
Docks & Piers Dredging
Marinas & Yacht Club Dredging
Canals & Water Ways Dredging
Lakes & Rivers Dredging
Channel Dredging
Ocean Harbor Bay Dredging
Retention Ponds Dredging
Reservoirs Dredging
From time to time Southern Dredging & Marine will enter into a JV Partnernship with other contractor companies to expand our services offered for  a specific project. Our crew and subcontracgtors are thoroughly qualified and trained and abide by all our professionalism required of our employees.
Get a Quote For Your Project

Marine Dredging & Construction, Breakwaters, Beach Restoration, Geo Textiles Tubes