Dredging Services provided in Turks and Caicos
We are a professional dredging and marine construction offering marine services in Turks and Caicos. We strive is to be the best dredging and marine construction service provider in Turks and Caicos by utilizing state of the art equipment and highly trained crew and staff, operators and managers. Southern Dredging & Marine is committed to fulfilling the customer's needs, providing professional solutions and meeting the customers deadlines, with special emphasis on quality, safety and timeframe.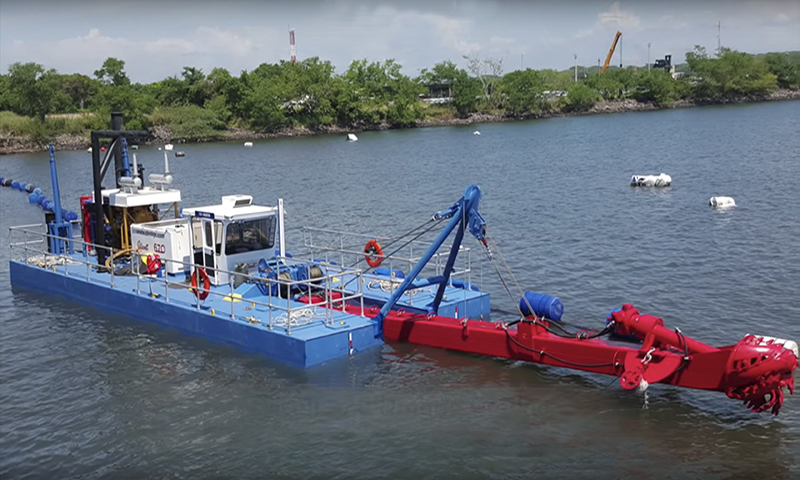 Call to learn more or get a quote and methodology proposal.
Turks and Caicos Marine Dredging Services
We offer dredging, dewatering and desilting of lakes, rivers, harbors, shorelines, dams, ports, reservoirs and other inland waterways. Whether it is a matter of channel deepening or dredging maintenance, Southern Dredging & Marine will meet the requirements of the client. Projects include dredging and sediment removal, sludge or settlement dewatering, beach restoration and land reclamation, harbor channel deepening, reservoir restoration, aquatic plant removal and turbidity control.
Turks and Caicos Hydrographic Surveying
Turks and Caicos marine services includes hydrographic surveying, sub-bottom profiling, mapping coastal shorelines and recording sediment removal. Using GPS hydrographic equipment and software, we can accurately perform hydrographic surveys. For dredging, use of GPS ensures the right amount of dredging. This software helps the operator to minimize the number of missed areas and avoid overlapping the same area. For a quote on your next Turks and Caicos project, contact us to learn more at  770-831-8111.
GPS Equipped Mechanical Dredging
Shoreline Erosion Control
Drone & ROV Services
Dock Building
Mobile Man Camp
Beach Restoration
Land Reclamation
Marine Erosion Protection
Breakwaters or Armored Geotextile Tubes
Hydrographic Surveys
About Turks & Caicos Dredging Services
Highly Experienced
Our trained crews can handle any aspect of your Turks & Caicos job including welding, mechanics, equipment operation, and more, to ensure your project is done right and meets the deadline. We bring quality equipment, use the right methods, and can work in remote locations with generators and our floating man camp.
Equipment to Fit Your Needs
Our dredges have GPS Dredging Software to record the location of the dredging and amount of merials removed. We carry spill containment kits and can bring turbidity curtains. We can reuse the dredged spoils for beach renewal or new land. We also offer dock building, breakwaters, geotextile tubes, jetties and hydrographic surveys.
We Are Mobile
Southern Dredging and Marine offers services for marine projects in Turks & Caicos. We can deploy our floating man camp (accommation boat), generators, drones, ROV, work boats, dredge tenders, excavators, wheel loaders, telehandlers, and can ship quickly.
To learn more about our services call us at 770-831-8111. We can provide you with a cost effective quote based on your hydrographic surveys and engineering drawings or feasibility studies if you have them already, or help you with any stage of your project.
From time to time Southern Dredging & Marine will enter into a JV Partnernship with other contractor companies to expand our services offered for  a specific project. Our crew and subcontracgtors are thoroughly qualified and trained and abide by all our professionalism required of our employees.
Get a Quote For Your Project

Marine Dredging & Construction, Breakwaters, Beach Restoration, Geo Textiles Tubes