Dredging in the Exumas in tropical Bahamas
Southern Dredging and Marine can take care of all your dredging, destiling and sediment removal needs in the Exumas. We are a leading company in The Bahamas for hydraulic or mechanical dredging. We have the a experienced staff and crew, and the right equipment, to get your dredging project done in the Exuma Islands.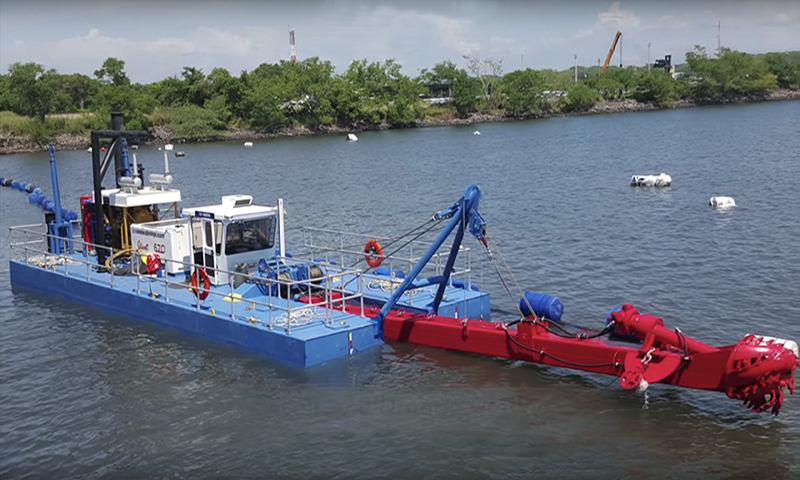 Commercial Dredging
Southern Dredging and Marine is a mobile dredging company ready to mobilize to your location and next project in the Exumas. We can bring hydraulic cutterhead suction dredges or mechanical dredges loaded on a barge, all with GPS Dredging Software to monitor the depth of dredging and the amount of sediment removed. We can work in remote areas, we will bring our crew accommodations boat man camp and all the necessary auxiliary equipment.
We can use our dredges in the Exumas to remove land, create harbors and marinas, create channels, create land and deepen waterways, as well as remove sand and silt buildup.
The Bahamas
We serve all locations of the Bahamas including Paradise Island, Grand Bahamas Island, The Abacos, The Berry Islands, Bimini, Andros Island,Eleuthera, Harbour Island, The Exumas, Cat Island, San Salvador, Rum Cay, Long Island, Acklins, Crooked Island, Bell Island, Mayaguana, Inagua, Ragged Island, George Town, Staniel Cay, O'Brien Cay, Pasture Cay, Allan's Cay, Highbourne Cay, Norman's Cay, Hawksbille Cay, Warderick Wells Cay, Sampson Cay, Big Farmer's Cay, Alexander, Richmond Hill, William's Town, Jog Cay, Moss Town, Rolleville, Great Exuma, Emerald Bay, Conception Island, Inaugua, Samana Cays, Browns Cay, New Providence, Fowl Cay, Green Cay, Great Guama Cay, Samana Cay, French Cays, Cay Verde, Ragged Island, Raccoon Cay, LIttle Exuma, Half Moon Cay, Abraham's Bay, Orange Cay, Danger Cay, Flamingo Cay, Jamaica Cay, Seal Cay, North Cay, Jumentos Cays, White Cay, Tee Ca, Mangrove Island, Beacon Cay, Green Cay, Curley Cut Cays, Gorda Cay, Thomas Cay, Great Bersus Cay, Joulter Cyas, Crab Cay, Walker Cay, Calabash Cay, Billy Island, Beach, Cay, Sandy Cay, Big Whale Cay, Grand Cays, August Cay.
Commercial Dredging
Cutting or Deepening Channels
Dredging or Creating Marinas
Harbors
Reservoirs
Southern Dredging & Marine
Restoration Dredging in the Exumas
We can dredge to restore beaches, streams, coastlines, wetlands, lakes and for other reclamation projects in The Exumas. Many coastal areas have a shortage of land for development, therefore, dredges can be used to pump material ashore and create the new land needed or restore any eroded material in The Exumas. There are various dredge types we can use for the restoration dredging, which depend on your dredging project requirements.
Navigational Dredging in the Exumas
We can dredge in the Exumas to deepen channels and waterways which will improve navigation. Navigational dredging in The Exumas is commonly used in harbors, ports and shipping channels as a way to maintain the waterways, so that large oil tankers, barges, large ships, naval vessels and container ships can pass. Periodically it is required to have Maintenance Dredging in The Exumas to remove sediment, for almost every navigable waterway and ports.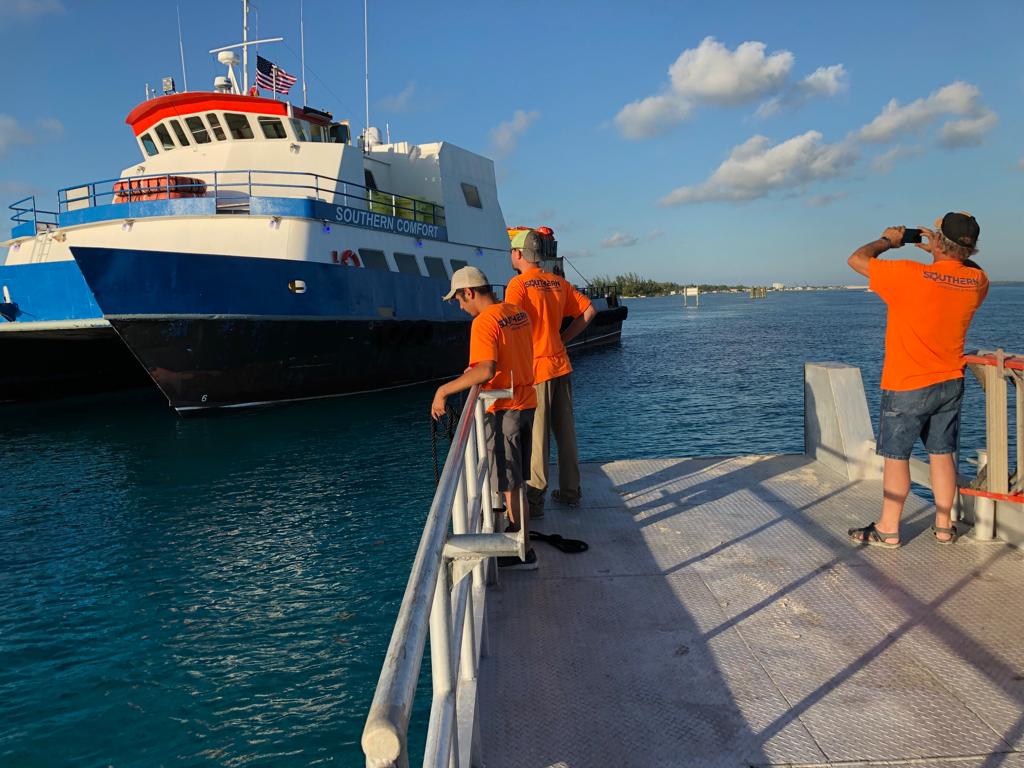 Southern Comfort Crew Boat
From time to time Southern Dredging & Marine will enter into a JV Partnernship with other contractor companies to expand our services offered for  a specific project. Our crew and subcontracgtors are thoroughly qualified and trained and abide by all our professionalism required of our employees.
Get a Quote For Your Project

Marine Dredging & Construction, Breakwaters, Beach Restoration, Geo Textiles Tubes