Dominican Republic Dredging
Southern Dredging & Marine offers Dredging in the Dominican Republic in the Caribbean.
Southern Dredging and Marine specializes in dredging services throughout the Caribbean Islands.
Our services include harbor and marine dredging, channel cutting, reservoir maintenance as well as dredging for lagoons, shorelines, lakes and rivers.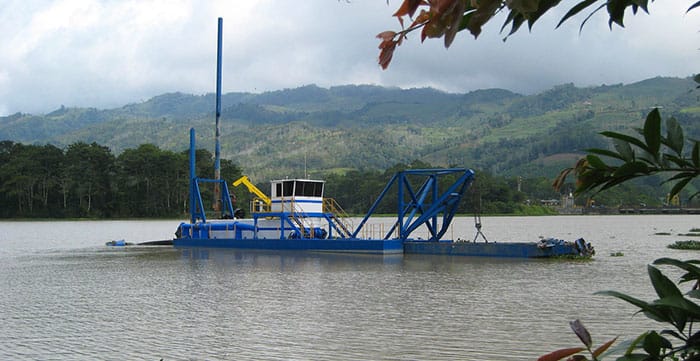 Dredging involves sucking up silt, sand and stone from the ocean bed, river bed or other waterways and depositing the material (spoils) elsewhere. The spoils can be reused for land reclamation and beach restoration. Dredging sediment and soil can be used in various products such as sand and gravel that is used in concrete mixtures. The most important reason for dredging is to deepen waterways for ship navigation
Southern Dredging & Marine offers dredging services in the Dominican Republic to revitalize and deepen marinas, restoring reservoirs from silt and sand build up and clear vegetation. We can cut new harbors and marinas to a depth you require, tracking the depths and amount of sediment removed with sophisticated GPS Dredging Software Systems.
Mechanical Dredging Services
Channels, Harbors & Marinas
Methodology Consultation
Spoils Relocation
Maintenance Dredging
Dominican Repubic Dredging Services
Desilting
Our dredging & desilting services include removal of silt in waterways making them more navigable. Our dredging services in Dominican Republic also include coastlines, harbors, dams, lakes lagoons, marinas and ports. We use GPS equipped dredging equipment. Please contact us to know more information about these services at 770-831-8111.
Geotextile Tubes
We offer environment friendly geotextile tubes in Dominican Republic. They are used for dewatering of solids from dredge materials. Geotextile tubes provide maximum recovery of solids. The recovered solids are reusable for beach restoration and land reclamation in Dominican Republic. Geotextile tubes can be armored and used as breakwaters.
Hydrographic Surveying
Our GPS powered Hydrographic Surveying Equipment enable us to provide marine sub nottom profiling services to show depths and the rises and falls of the ocean or river bottom. This information is used to determine how deep channels are pre-dredging, and then how much material has been dredged to meet the requirements of the project.
To learn more about our services call us at 770-831-8111. We can provide you with a cost effective quote based on your hydrographic surveys and engineering drawings or feasibility studies if you have them already, or help you with any stage of your project.
From time to time Southern Dredging & Marine will enter into a JV Partnernship with other contractor companies to expand our services offered for  a specific project. Our crew and subcontracgtors are thoroughly qualified and trained and abide by all our professionalism required of our employees.
Get a Quote For Your Project

Marine Dredging & Construction, Breakwaters, Beach Restoration, Geo Textiles Tubes