Dredging Puerto Rico in the Caribbean Islands
Choose Southern Dredging and Marine for dredging services in Puerto Rico for your next marine development project. We offer optimal solutions for your project requirements. We use only the most advanced equipment for carrying out dredging services inPuerto Rico. Our dredges have GPS Dredging Systems to moniotor location and dredging depths, along with the quantity of spoils removed.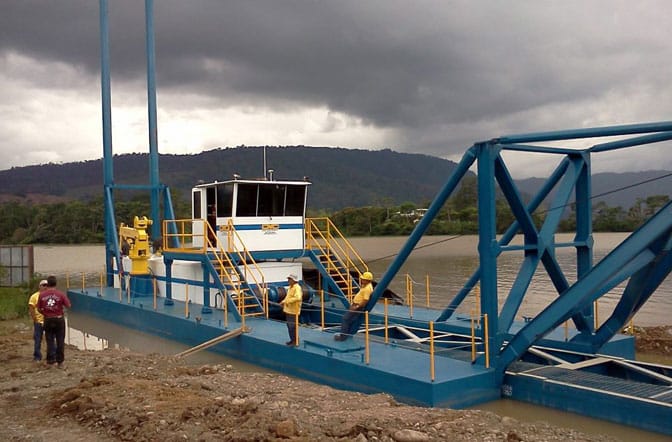 Mechanical and Hydraulic Dredging
OurPuerto Rico Services
We offer dredging for rivers, storm water detention ponds, sediment removal, retention basin maintenance, ponds, lakes, reservoirs, lagoons, marinas and harbors in Puerto Rico.
Dredging
Dredging services in Puerto Rico is the process of  digging or sucking up sediment from water bodies to deepen the waterways and level the bottom. We offer the following dredging services in Puerto Rico.
Clearing Harbors & Marinas
We can removal large quantities of buildup of silt and sand from your harbor or marina, making it safer for vessels and allowing larger vessels access. Our equipment is mobile and ready to ship, our dredges have GPS Dredging Systems to monitor location and quantities removed.
Rivers and Lakes Dredging
We can also dredge rivers and lakes Puerto Rico to remove impurities, foreign objects, and aquatic vegetation to improve the quality for boat travel and recreation.
Dock Building
Deepening or Creating Channels
Creating Marinas & Harbors
Silt Control Solutions
Groynes & Jetties
About Puerto Rico Dredging Services
Puerto Rico is an unincorporated territory of the United States, and is located in the Northeastern Caribbean, just east of Dominican Republic and west of the U.S. Virgin Islands
We can dredge coastal areas, harbors and ports, marinas, lakes, channels, reservoirs and inland waterways.
Harbors and Ports
We have equipment and expertise to construct world class ports and harbors in Puerto Rico as per the desired specifications and requirements. All our harbors have deep water channels so that ships and other vessels can pass easily.
Hydrographic Surveying
Our dredges are equipped with GPS dredging software to monitor dredging location and quantities dredged. We also offer Hydrographic Survey Services for Puerto Rico including:
Mapping Rivers & Coastlines
Mapping the depth and sub-bottom profile of rivers, harbors, ports, marinas and coastlines in Puerto Rico enables vessels to chart their courses safely.
Sub Bottom Profiling
Pueto Rico sub bottom profiling displays vital underwater data like shoals, reefs and protrusions and their location. This data is captured by GPS enabled hydrographic surveying equipment and highly advanced software and helps ships determine the safest course to their destination.
Geotextile Tubes
Geotextile tubes that are filled with dredge spoils from the discharge directly to the ports will dewater rapidly. They can be customized to various sizes and to meet the needs of our clients in Puerto Rico.  The dewatered silt and sand can be used in a land or to restore beaches in Puerto Rico.
Marine Armour Block
Marine structures in Puerto Rico need to be protected from the the constant incoming waves. We offer various forms of armor block protection including Xbloc, tetrapod and accropodes. We can also use dredged spoils pumped into geotextile tubes then covered with concrete mattresses.
To learn more about our services call us at 770-831-8111. We can provide you with a cost effective quote based on your hydrographic surveys and engineering drawings or feasibility studies if you have them already, or help you with any stage of your project.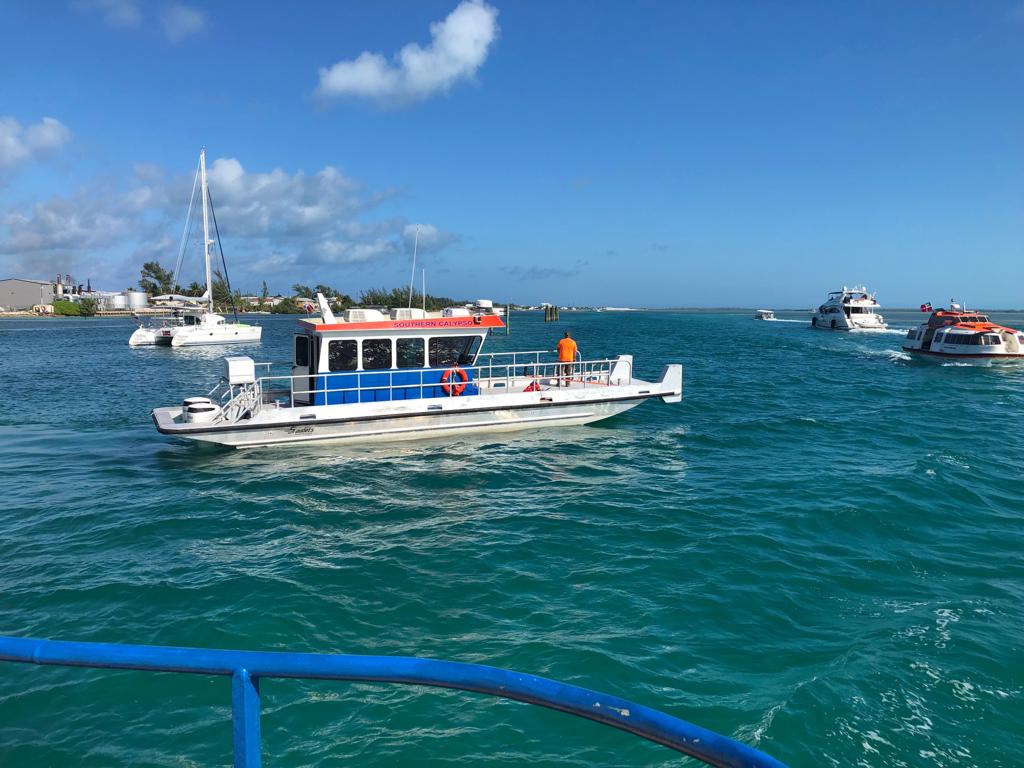 Pile Driving
We offer professional pile installation services in Puerto Rico. Whatever the pile specs for your project, such as pipe piles, H piles, wood piles or cast piles, we offer installtion. Installation usually refers to driving piles deep into the sand, where it offers foundation support for the structures on top.
Our other marine construction services in Puerto Rico include construction of breakwater, docks, jetties and piers, marinas. Contact us to learn more about these services.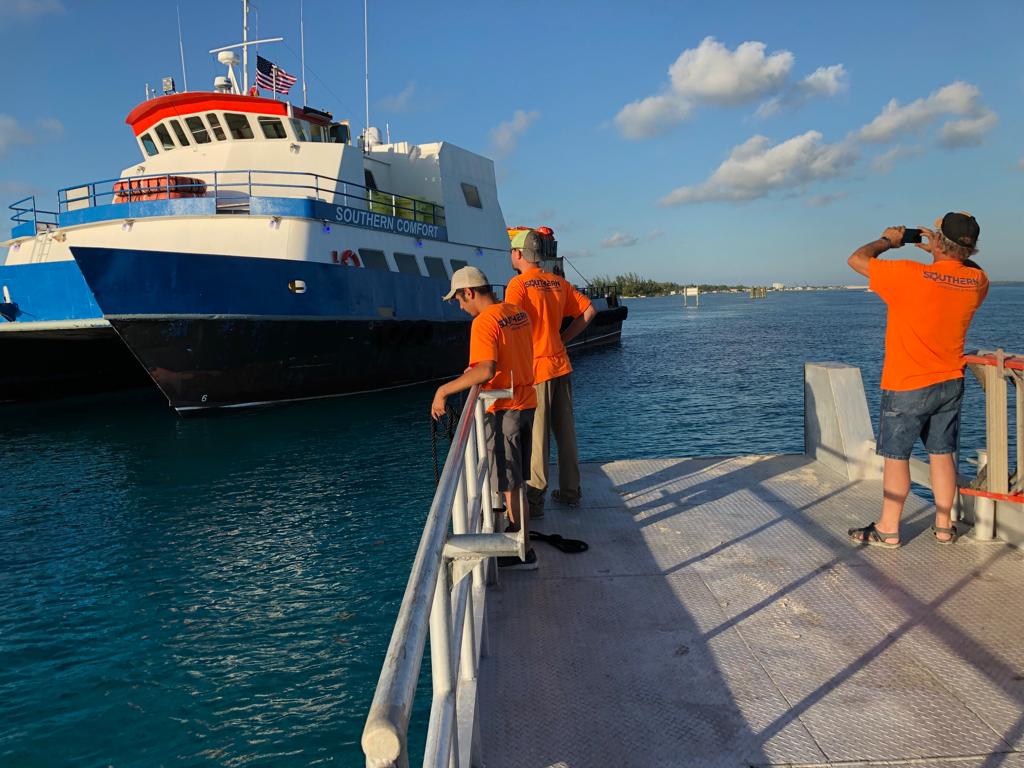 Southern Dredging & Marine can provide dredging services in remote locations. We bring our own floating crew accommodations boat as well as all the necessary equipment to work.
From time to time Southern Dredging & Marine will enter into a JV Partnernship with other contractor companies to expand our services offered for  a specific project. Our crew and subcontracgtors are thoroughly qualified and trained and abide by all our professionalism required of our employees.
Get a Quote For Your Project

Marine Dredging & Construction, Breakwaters, Beach Restoration, Geo Textiles Tubes