Jamaica Dredging Companies
Southern Dredging & Marine provides Dredging in Jamaica
Southern Dredging and Marine specializes in marine dredging services throughout the Caribbean Islands including Jamaica.
We dredge to deepen harbors, marinas, and other waterways for better ship navigation or cut virgin ground for new areas. we offer maintenance dredging for reservoirs, rivers, lakes, lagoons, shorelines and rivers.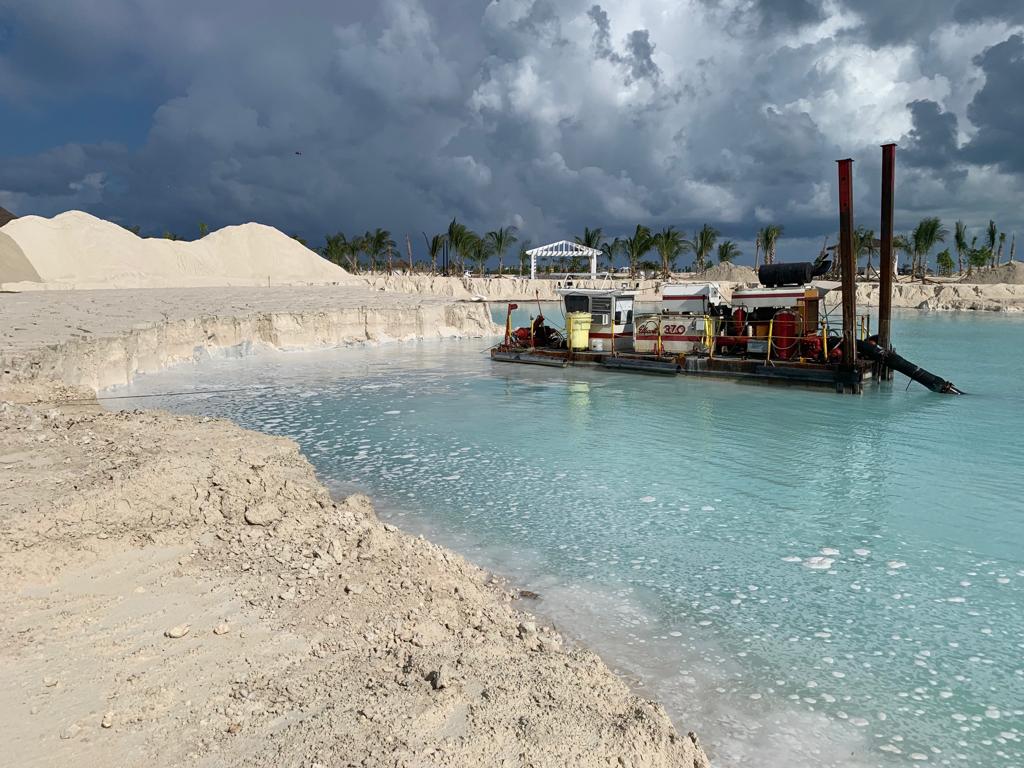 Call to go over your project requirements and get a quote and methodology proposal.
Southern Dredging & Marine dredges in Jamaica to remove sand, silt and small rocks from the bottom of the ocean, harbor or river. The dredged materials, called spoils, can then be dewatered and used for beaches or new land. Removing the spoils deepens the channel allowing ships and vessels safe passageway. Over time, sand and silt will be redeposited to the location, making it necessary to come in again and remove the sediment build up.
We offer dredging and sediment removal in Jamaica, toxins removal, desilting and aquatic plant removal. We can dewater the spoils and apply to the beaches to make them look good again after a big hurricane or storm. We can revitalize marinas, clean out reservoirs and extend waterways, harbors and ports and inland waterways in Jamaica.
Channels, Harbors and Marinas
Clearing Lakes & Rivers
Sediment Removal Retention Ponds
Mechanical or Hydraulic Dredging
GPS Dredging Software Equipped
Drone & ROV Services
Dock Building
About Jamaica Dredging Services
Experienced Crews
Our crews are trained in all aspects of the dredging industry. Our experience includes welding, mechanics, equipment operation, electrical and other skills that help ensure projects run smoothly and right on schedule. Our experienced staff, with quality transportable equipment, methods and process, have made us a leader in the dredging industry in Jamaica.
Quality Equipment
Our equipment is checked continually for preventative maintenance. Our dredges are equipped with GPS Dredging Software. We carry spill containment kits. We can help you convert wastes into resources in Jamaica. Other services include dock building, breakwaters, geotextile tubes, jetties and hydrographic surveys.
We Are Mobile
Southern Dredging and Marine can help you with any dredging project you may have in Jamaica. We have our own floating man camp in the form of an accommation boat, generators, drones, ROV, work boats, dredge tenders, excavators, wheel loaders, telehandlers, and can ship quickly.
To learn more about our services call us at 770-831-8111. We can provide you with a cost effective quote based on your hydrographic surveys and engineering drawings or feasibility studies if you have them already, or help you with any stage of your project.
From time to time Southern Dredging & Marine will enter into a JV Partnernship with other contractor companies to expand our services offered for  a specific project. Our crew and subcontracgtors are thoroughly qualified and trained and abide by all our professionalism required of our employees.
Get a Quote For Your Project

Marine Dredging & Construction, Breakwaters, Beach Restoration, Geo Textiles Tubes